Database on Fiscal Adjustment Plans
Austerity. When it Works and When it doesn't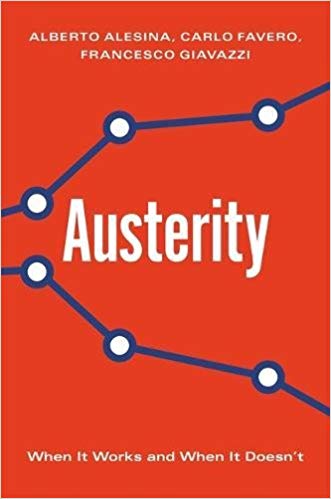 This page collects the material related to the research project on Fiscal Consolidations.
 
In Data you can find our dataset on exogenous fiscal adjustment plans for 16 OECD countries (Australia, Austria, Belgium, Canada, Denmark, Finland, France, Germany, Ireland, Italy, Japan, Portugal, Spain, Sweden, United Kingdom, United States) between 1978 and 2014 with yearly frequency. 
 
Chapter 12 describes in details all empirical models estimated and simulated in the book.

In Papers you can find published and working papers originated from the research project. 

Literature
Below you can find the relevant references on the literature of fiscal adjustments. We include other authors' datasets on fiscal adjustments, a list of academic papers, institutional papers and miscellanea, going from conference proceedings to newspaper articles. You can import this list in BibTeX as well, please just click here.